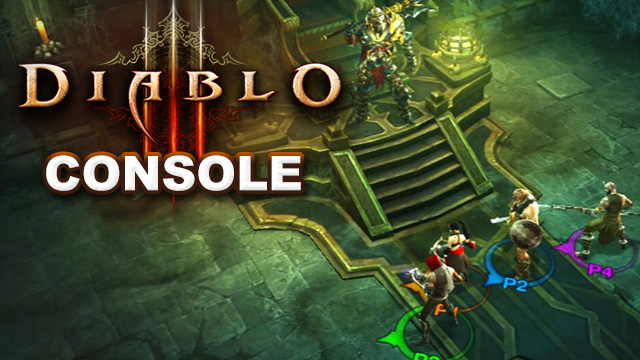 Recently myself and 3 other Australian gamers (the TwoAwesomeGamers & TheGamerSheep) were invited to playtest the Diablo III console port. Basically they just handed us a console with the game in it and said "have fun!" – and that's exactly what we did.
As you can probably tell I was a pretty big fan of the PC version of Diablo III – I covered it extensively on YouTube for over 6 months even coming up with my own popular Demon Hunter build "CinderStrafe". As such, the prospect of being able to play Diablo III on the couch with my girlfriend and/or some mates sounded pretty awesome. However, I also needed to know whether the controls and UI would port over well to the console. Well, I'm happy to declare that they do!
So, without further ado – check out the highlights from my session of playing Blizzard's ARPG rebirth on the console!
Want to see more? Then why not check out the full 1-hour-and-15-minute video below!
After our play session we had a chance to record down our initial thoughts and review of how the game played on the console, and, more importantly, whether or not we had fun. You can check out our first impressions in the video below:
Overall I probably had more fun in this session sitting on a couch, playing Diablo III and eating pizza than I ever did playing the game on the PC. It feels like the perfect addition to the console, probably the best loot-based ARPG for the platform since Baldur's Gate on the Playstation 1.
More Info & Tips on Diablo 3 Console