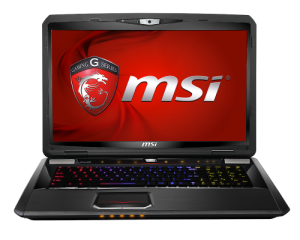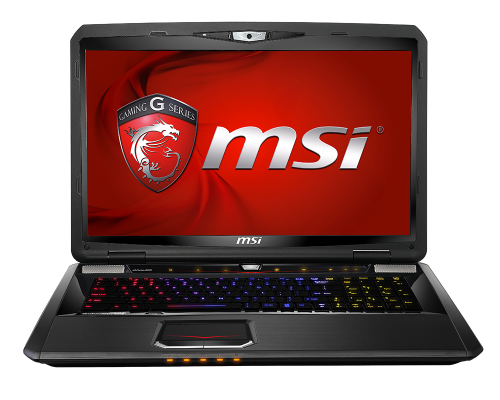 Recently I was approached by MSI Gaming with the question of what I'd be looking for in the perfect laptop for what I do for a living – YouTubing, Gaming & Streaming. The idea was that they'd be willing to allow me to trial one of their new gaming laptops for a review. Basically I set my expectations, they let me put the machine through it's paces, and then I share with you guys my thoughts on whether it held up.
The question came at a perfect time really as my previous 13-inch Macbook carked it (I may have burnt out the CPU rendering videos). I've been doing a fair bit more traveling lately visiting Blizzard head offices and going to gaming events and I want to do more of this in the future so getting a new laptop sorted will be pretty important! This offer came at a pretty good time and it seems like a good opportunity. I get to try before I buy – and I mean really try, I plan on flogging this thing with streams, rendering, recording and whatever graphics heavy games I can throw at it. I also know that some of you guys are aspiring streamers and YouTubers yourselves and might find a hardware review from someone working in gaming pretty helpful. So let's do this thing!
What I Need From a Laptop as a Gamer & Content Creator
It's probably a good idea to define what I actually need to do. Now to be fair most of the really heavy tasks can be done when I get home from an event. But the last thing I want when I'm away trying to grow my gaming business is to feel restricted in what I can do.
Play Games!
The most obvious one first. I play games for a living & for enjoyment, it's a huge part of my life. My games of choice at the moment are Path of Exile, Diablo 3 & Star Citizen. These are not Crysis in terms of hardware requirements but each of them can be pretty heavy in there own way. Path of Exile can throw hundreds of flashy and sometimes, well, poorly optimized skill effects at your computer at once. Diablo 3 has some pretty huge zones with lots of background action and environmental effects. And, Star Citizen renders the asteroids and novas of space in some of the highest detail I've seen yet. I don't need to play on the highest settings while tavelling… but I kind of want to. If I can achieve 'Medium' or 'High' in each of these games on a laptop then I'll be impressed.
Record Gameplay Footage
Not only do I need to be able to play my games well, I also need to record them while doing so! My capture software of choice are currently OBS & FRAPS. OBS is pretty easily satisfied by most rigs but FRAPS is GREEDY! Sure you can maintain a steady framerate while playing a game but doing so while also recording uncompressed gameplay footage with FRAPS is no easy task. If I can hold a solid 24 or 30fps while FRAPSing I'll be stoked. A side note of this is that we also need to be able to store this raw footage for editing so we'll need a big hard drive.
Render Videos with Sony Vegas
Rendering is pretty CPU intensive work. My home system at is running an Intel i7 4770k for the task as rendering 20 minutes of 1080p at 30fps can take a good hour or two. I'd like for a laptop to churn out a 20-minute 720p 30fps video in under an hour.
Livestream Games
Streaming while I'm away wont happen too often but If I'm taking a two-week trip to the United States for Blizzcon then I cannot afford to simply let me stream rot. It'd be great to boot up some Diablo 3 while I'm there and slay some mobs while talking to my fans live. So livestreaming is a must. I don't think it's worth livestreaming unless it's at least 720p@30fps, so we need that to happen while the game I'm playing continues to run smoothly. Livestreaming is mostly a CPU task (with some GPU support) so these parts will need to be up to scratch.
Peripherals Galore
Mouse, headset, Blue Snowball Microphone, Logitech Webcam, HoTA Flightsticks & Mechanical Keyboard. I have a lot of peripherals. This is something that's pretty easy to overlook but 2 USB ports doesn't cut it when you are livestreaming.
So What Model Am I Going to Try?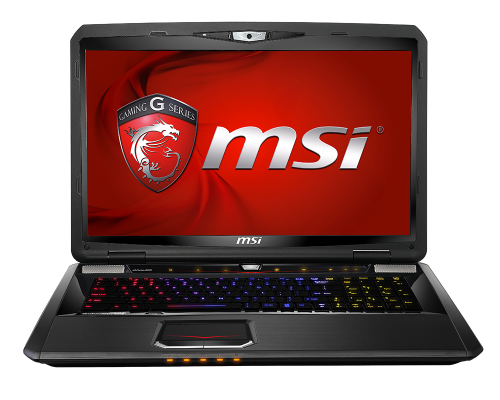 MSI encouraged me to define my own expectations and pick the model I think would best suit those expectations for the testing. So looking at my above requirements I've decided to go with the GT70 2PE Dominator Pro. This thing looks pretty much like what my desktop PC would be if I shrunk it down to laptop size, so that gives me some good confidence it'll match my needs. Here's the specs:
Graphics: NVIDIA GeForce GTX 880M
CPU: 4th Gen Intel i7
Memory: Up to 32GB DDR3L (4 slots)
HDD: 348GB Super RAID 2 + 750GB HDD 7200rpm
Steelseries Built in Keyboard
2x USB 2.0 Ports & 3 USB 3.0 Ports
Built in HD Webcam (30fps@720p)
17.3″ 1920×1080 Anti-Glare screen
The specs look pretty solid for what I need. The built in webcam even looks decent which could save me bringing along my Logitech one. It's got the memory to do a heap of stuff at once (I'm shocking for having 10 browser tabs open at a time), the graphics card to (hopefully) fill my gaming needs and the CPU to render my videos and stream. It's also got tons of USB ports and every other port you could need and enough hard drive space for raw and rendered footage.
I think the GT70 Dominator has everything I need but will it perform as well as I hope? I'll give you guys a follow up article once I've had a chance to try it out! If you follow my livestream and YouTube expect to see me doing some testing pretty soon!