G'day! I'm Daniel "ZiggyD" Coutts-Smith, a 20-something-year-old Australian media producer.
I primarily specialize in video game guides on platforms such as YouTube and Twitch, though I have a wide range of experience in different types of content creation.
Gaming has been a huge part of my life ever since I first played the demo of WarCraft: Orcs and Humans at the age of 5 years old. Since then I have played a huge range of video games across many different platforms. Games have allowed me to relax, learn, explore and form friendships all throughout my life and I think they are an amazing medium. You can read more about my thoughts on gaming and my goals in my manifesto.
I began writing in 2011 as a way of sharing a passion I had developed for the real-time strategy game: StarCraft 2. I wrote about everything I learned while playing the game and documented my journey from Bronze League to Masters League. Through this adventure I learned that I really enjoy explaining the mechanics and nuances of complicated games – something that I would form my life around from that point onwards.
By the way – you can still read what I wrote about Starcraft 2 here!
At the end of 2011 I completed a bachelor of Business in Marketing and Management. I had been planning to start a career in retail management but thanks to my experiences with StarCraft 2 I decided that I would prefer to dedicate my professional career towards helping people enjoy their games more wholly.
In 2012 I started producing YouTube videos, beginning with guides to StarCraft 2 and soon after covering the release of Diablo 3. Around the launch of Diablo 3 had my first real success in this new media industry with several of my videos getting thousands of views daily. I saw the potential and I was hooked.
Please submit all feedback, requests, ideas and general messages to my Twitter, account. I check that the most often!
Alternatively, try one of the following:
If you have a general business enquiry email business (at) ziggyd.tv
Do you have a skill you want to share? Musicians & graphic designers are in demand! Email volunteers (at) ziggyd.tv
The email to use for gifting some music from Bandcamp or PayPal gifts and donations is donate (at) ziggyd.tv See the Support page for more info.
I love letters and packages! You can send physical mail to ZiggyD, PO Box 513, Cessnock NSW 2325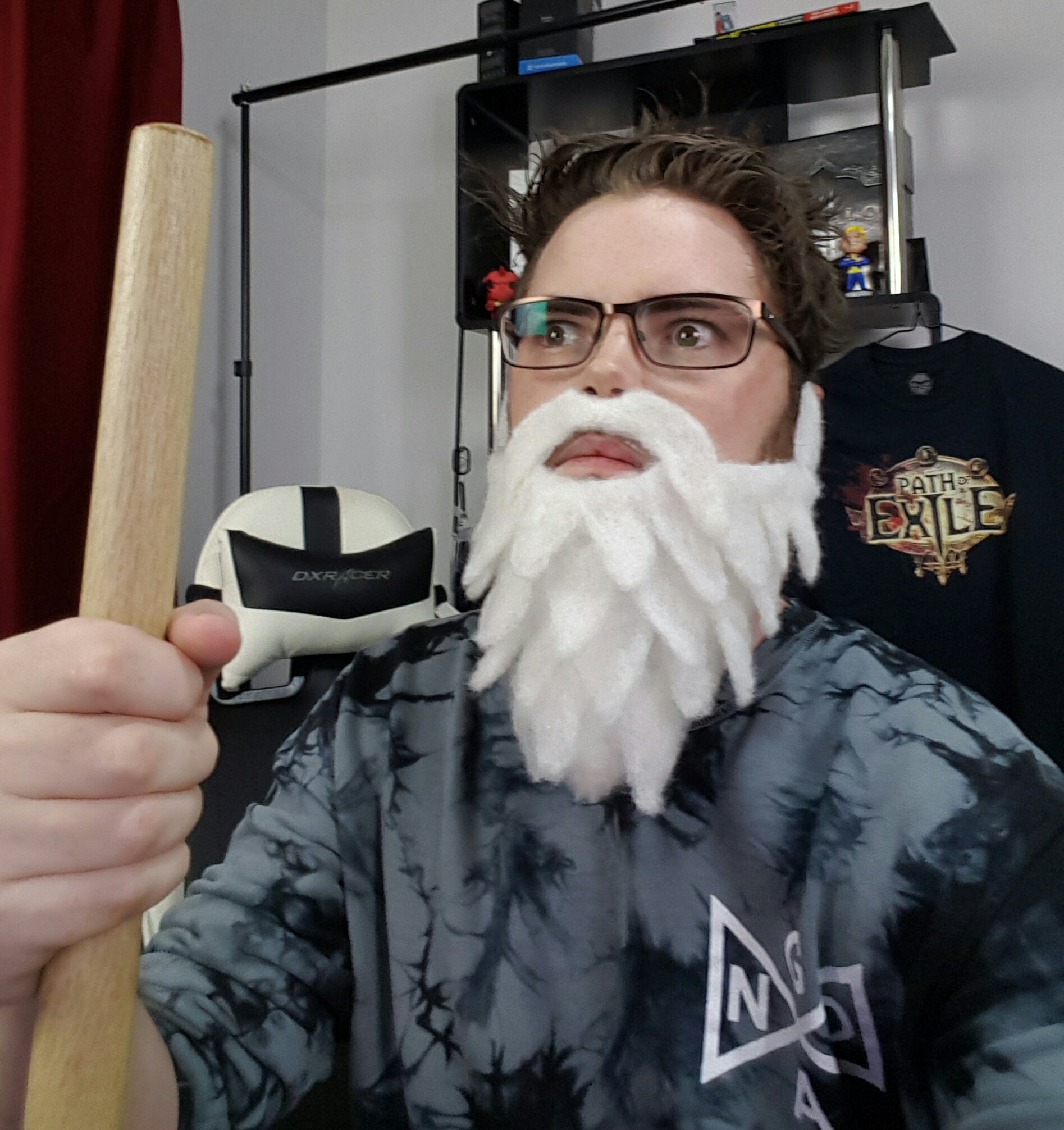 Games have helped us grow strong, learn from mistakes and understand the mechanics of life long before they came to our computer monitors and TVs. Today games ignore gender roles, cross national borders and transcend language boundaries to bring us together in play. Play that builds long-lasting friendships and fuels the growth of our minds.
I believe that gaming can be so much more than a way to waste time.
Gaming and the communities supported by it have influenced my life in a dramatic and positive way. When I was young video games let me learn about many things from ancient civilizations to social issues in a deep and interactive way. As I grew up they even helped me learn more about myself and who I wanted to be. Even more so than that, the lessons they taught me gave me the confidence to take control of my life.
And now, I dedicate my life to video games. I want to help as many people as I can to learn about and enjoy their games on a deeper and more fulfilling level so that they too can learn and grow the way I have.
To get the most out of your gaming, I feel, is to understand them more wholly. Knowledge is your sharpest sword and most cunning strategy. Knowledge will help you grow. Knowledge will help you conquer.
Gaming is not a substitute for a good and healthy life – but it sure can supplement one. Get the most out of your games and use them to better your life.